FAMILY (DIVORCE) SOLICITORS
EXPERIENCED, APPROACHABLE & CARING
Family Law Solicitors in Dunstable
No win, no fee representation for victims of injuries
Family Law Fees | Our Solicitors
Our specialist family solicitors in Dunstable, near Luton understand that divorce and family disputes are incredibly personal. We know that when your home life is in crisis, you need a lawyer committed to fight in your corner. We do have an adversarial system but we also have a duty to seek agreement through a non-confrontational approach to family law. Our membership of Resolution shows our commitment to this approach.
Cutbacks to legal aid for family law cases mean that costs might worry you. Don't panic. Arrange an initial meeting with us. There is no obligation, and we will talk you through the legal process, as well our fixed legal fees, details of which can be found here.
We can advise on a wide range of issues, but most of our work comes under the following categories. You can find out more about each area by following the links:
Divorce and separation — Including advice on the divorce petition and all legal steps necessary to finalise matters.
Financial matters — Ownership of property, and the payment of maintenance, are often the most hotly disputed matters in a family dispute. Our job is to ensure your interests are protected at every stage.
Children contact — Including financial support, residence and contact orders, child abduction cases and advising on the rights of grandparents.
Mediation — We are not afraid to issue proceedings, but the law requires the parties to always consider a mediated agreement, which we can facilitate.
For clients who are about to get married, we can prepare comprehensive prenuptial agreements.
Divorce
Your specialist divorce solicitor will help with legal matters involved in the separation. Whether amicable or not, we'll help you through it all.
Children/Financial Matters
We specialise in dealing with matters arising from a divorce. Whether it's children or financial matters, we are here to assist.
Agreements
Whether you need a pre-nup, cohabitation or separation agreement, we can help draft the document for you.
Family Law Fees & Costs
Please contact us for up-to-date fees for family law services.
Financial and children matters are charged on an hourly basis.
Our Family Law Solicitors
Rohana Khan
Rohana is our Solicitor who deals with Family Law matters. She has a deep understanding of all legal aspects of relationships, children matters and financial disputes.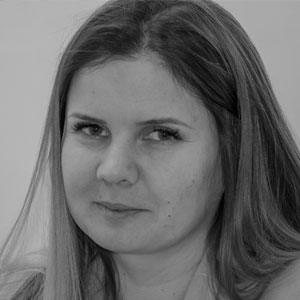 Sylwia Sikora
Sylwia comes from Poland but is a fluent English speaking Legal Executive who has been resident in the UK for ten years. Sylwia represents Polish clients across various sectors.