Personal Injury Solicitors. 
No Win No Fee Lawyers
We're personal injury solicitors near Luton, based in Dunstable offering a no win no fee legal service. We don't make cold calls. We don't buy personal injury claims from middlemen. You instruct our lawyers person to person, no call centres with scripts and programmed answers.
You've had a trauma. Someone dropped the ball. Now that person – that driver, your employer, that corporation, that institution – whoever got it wrong –  has to put it right.
Our role is to apply the law to get your compensation, to straighten you out after the incident.
Today that's harder than it used to be. So plan for a fight. We're in your corner.
No Win No Fee for personal injury claims is standard.
Accidents at work
Employers don't intend to cause their people injury or loss. But they do turn a blind eye when it suits. See how we can help you in such a case.
Car accidents
We're not a Claims Management Company. We're lawyers. Trained. Supervised. Qualified. Regulated. Experienced. We will get the claim you deserve.
Motorcycle accidents
We're not a Claims Management Company. We're lawyers. Trained. Supervised. Qualified. Regulated. Experienced. And we support bikers.
Cycle accidents
According to one source 3.5 billion miles were cycled in 2016. In the UK. That's a lot of road. And accidents can happen so you need legal support.
None of us go to work to get injured or to get ill.
But when your work environment fails you, there's a
sense of shame, or conflicted loyalty, a voice telling you:
don't buy into the blame game, don't be tarred by
The Compensation Culture. 
It's hard to avoid the din in every kind of media, and echoing noise made by Government, about the evils of "Whiplash Claims".
Most of the noise is about what Claims Management Companies do – cold calls, text messages, automated calls, hard sell calls, emails, letters, TV adverts.
Dropping a bike is a skill learned out of necessity.   
But there is only so much awareness that'll save you when
facing a driver who just doesn't see you, or who sees you,
but whose judgement is so poor you know what's coming.
John Holtom
John concentrates on disputed, complex, Multi-Track and higher value Personal Injury and Clinic Negligence, plus general civil litigation.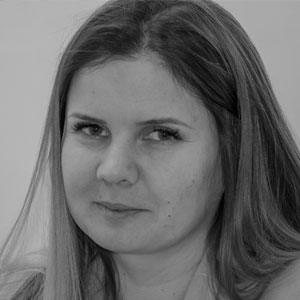 Sylwia Sikora
Sylwia comes from Poland but is a fluent English speaking Legal Executive who has been resident in the UK for ten years. Sylwia represents Polish clients across various sectors.
Personal Injury Costs
No Win No Fee