Welfare And Benefit Prosecutions​
Our Benefit Fraud Fees | Benefit Fraud FAQs
We hear a lot about the scourge of benefit fraud, and it is clear that there is a renewed effort to target those who abuse the system. Latest figures show that there are more than 8,600 welfare and benefit prosecutions annually, and in 90 percent of cases, a conviction results.
Whatever nastiness the tabloids may highlight, there is always a story, a reason, why a benefits claimant has fallen foul of the rules. Nobody is without mitigation or reason for their actions.
Prosecutions are made for:
Benefit fraud — including investigation of fraudulent claims for jobseekers allowance, income support, disability living allowance (DLA) and child benefit, housing benefit
Tax credit fraud — including working tax credit, council tax and child tax credit
At Legal Solutions Partnership near Luton in Dunstable, Bedfordshire, our job is to step in before your case escalates. Like every public body, prosecuting authorities face enormous pressure. Sometimes an early approach from a legal representative is welcome. Our specialist lawyers understand the complexities of the benefit and tax systems and how easy it is to fall foul of the rules. If you receive notification that you are to be investigated, contact us. We will:
Explore the possibility of getting any prosecution withdrawn, and deal with the prosecuting authority
If there is an intention to proceed, we will try to negotiate a deal. For example, we might secure an agreement that the prosecution will be dropped if the over-claimed benefits are repaid.
If your case does go to trial, we will ensure all mitigating factors are presented to the judge.
If you would like to find out more about our services and discuss your matter with us, please call our firm on 01582 417208 or fill out the contact form below.
John is a passionate solicitor who deals with complex personal injury and medical negligence claim.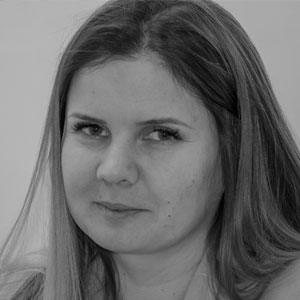 Sylwia comes from Poland but is a fluent English speaking Legal Executive who has been resident in the UK for ten years. Sylwia represents Polish clients across various sectors.
We were very happy with the service provided by John Holtom throughout our case and would certainly recommend his services.
Free Benefit Fraud Caase Assessment
Contact our benefot fraud team now