ACCIDENT AT WORK SOLICITORS
EXPERIENCED, APPROACHABLE & CARING
Accident at work Solicitors in Dunstable
No win, no fee representation for victims of injuries
Accident at Work Fees | Our Solicitors
None of us go to work to get injured or to get ill.
But when your work environment fails you, there's a sense of shame, or conflicted loyalty, a voice telling you: don't buy into the blame game, don't be tarred by The Compensation Culture.
Even when you're the loser, not getting paid, struggling with bills, struggling to have a life at all, you're asking: is it right to make a claim?
The job of the lawyers isn't to answer that question.  The job of the lawyers isn't to tell you to make a claim.
The job of the lawyers is to make the claim when you've made the decision to claim, when you've decided it's right to use the legal system to balance the books with your employer.
You're employer may have said all those nice things when it happened, how the company would support you.  Then the company sick pay stopped – you know how it is, sure you understand, said the boss.
Employers don't intend to cause their people injury or loss.   But they do turn a blind eye when it suits.
The conflict between the profit motive and the duty to protect those who do not earn the profit  – the millions of employees, workers, contractors, gig-runners, drivers, agents, servants, apprentices, interns…. – the conflict is generations old.
In 21st century UK even with the Equality Act 2010, the Convention on Human Rights, even 50 years beyond the Health and Safety at Work Act 1974, employers still weigh pound notes against bruises, fractures, breakdowns, and even death.
We, LSP, will fight the balance the books for you.  We will Make the Law Work for You!
Accidents at work claim fees
No Win No Fee
Learn more about the way we make our money back.
Our Accident At Work Solicitors
John Holtom
John concentrated on disputed, complex, Multi-Track and higher value Personal Injury and Clinic Negligence, plus general civil litigation.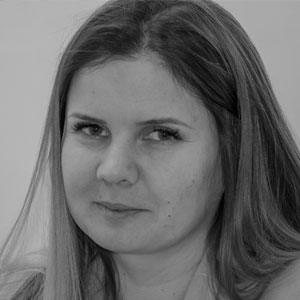 Sylwia Sikora
Sylwia comes from Poland but is a fluent English speaking Legal Executive who has been resident in the UK for ten years. Sylwia represents Polish clients across various sectors.