MOTORCYCLE ACCIDENT SOLICITORS
EXPERIENCED, APPROACHABLE & CARING
Motorcycle Accident Solicitors in Dunstable
No win, no fee representation for victims of injuries
Motorcycle Accident Fees | Our Solicitors
It's hard to avoid the din in every kind of media, and echoing noise made by Government, about the evils of "Whiplash Claims".
Most of the noise is about what Claims Management Companies do – cold calls, text messages, automated calls, hard sell calls, emails, letters, TV adverts.
We're not a Claims Management Company.   We're lawyers. Trained.  Supervised. Qualified.  Regulated. Experienced.
Our role as lawyers is to do the professional job, to get the facts, put them to the other side, argue the case, get the money, pay you.
Sometimes it's that easy.  Sometimes the internet claims system works (the so-called Portal), does work.  After a few months, money appears in your account.  That's it.  Finished.  Close the book.
But insurers play their games, do their best to make you – the victim – feel like you're the guilty one.  They challenge parts of the claim that are self-explanatory.   They accept parts of the claim that are controversial.  Tactics.  To the insurance industry, it's all about money, the commercial interest, whatever's happened to you.
The Freeman of Freeman Harris, prefers motorbikes to cars.   And we (Freeman Harris, that is) sponsor Carl Stevens, Ducati racing-pro.
We know motorbike claims.
Accidents at work claim fees
No Win No Fee
Learn more about the way we make our money back.
Our Accident At Work Solicitors
John Holtom
John concentrated on disputed, complex, Multi-Track and higher value Personal Injury and Clinic Negligence, plus general civil litigation.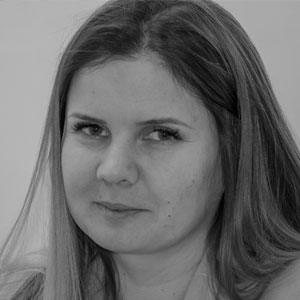 Sylwia Sikora
Sylwia comes from Poland but is a fluent English speaking Legal Executive who has been resident in the UK for ten years. Sylwia represents Polish clients across various sectors.